Versace, Charlotte Tilbury, Drunk Elephant and Dr. Barbara Sturm are just some of the beloved names you can get your face on this beauty advent calendar season.
Tis the season to steal a bargain. Thinking about it yet? You probably should be. In fact, if your skin could talk it would likely beg you to search for 'beauty advent calendars 2022'.
Advent calendars are arguably one of the best parts of the holiday season. A source of joy each morning, they make the December mayhem worth it.
Beauty advent calendars, on the other hand, are perhaps the best gift ideas decking the mall shelves – we're talking up to thousands of dollars worth of value in one little box that could have your beauty ritual sorted for the next year.
However, it's always worth considering whether you're getting the intended value out of your purchase. When shopping, it's important to factor in whether you'd ordinarily get use out of the products on offer, as buying a beauty advent calendar speculatively can result in disappointment.
In saying that, there's certainly some enticing offerings and much value to be had for lovers of beauty products. We've delved into the beautiful world of skincare and makeup advent calendars to unearth the best value across accessible, midrange and high-end options. Like a toddler in mum's lipstick drawer, let's get into it.
Under $100: The most affordable beauty advent calendars
Snapping up a few beauty advent calendars for under $100 can be a great way to get your Christmas shopping done in a flash.
Alternatively, more affordable options can provide you with an opportunity to stock up on a variety of calendars and products for the same price as the more pricey ones – 75 days of Christmas beauty sounds good to us!
Get paid to shop (yes, seriously!)
Legitimate research companies are always seeking insights into consumer behaviour. You can earn cash, gift cards and more, simply for your participation:
TIP: These legitimate sites are free to join. We recommend you sign-up for multiple shopping sites in one go for the best chance to earn more cash and rewards.
Here are our favourite affordable beauty advent calendars:

| | |
| --- | --- |
| Cost | Value |
| $80 (free shipping) | No confirmed value |
This skincare-made-simple calendar is for the lads. A great option to gift (or keep), the ASOS Grooming 12 Day Advent Calendar does not compromise quality products for affordability. A couple of the standouts include The Ordinary Hyaluronic Acid and Elemis Superfood Day Cream.
Where to purchase: This is available to buy on the ASOS website now!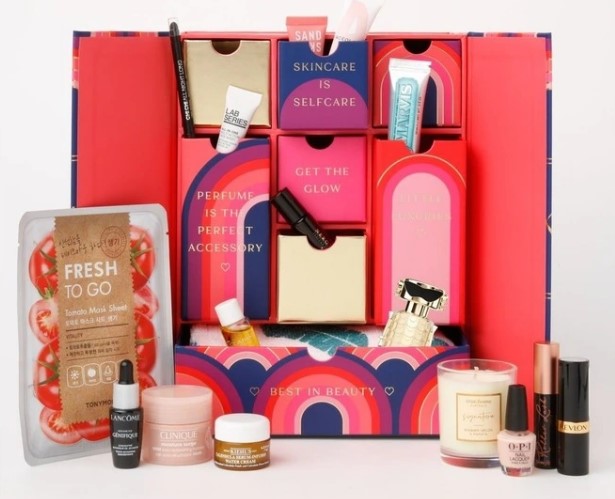 | | |
| --- | --- |
| Cost | Value |
| $89 ($9.95 delivery or click and collect for free) | $245 |
While Myer's Deluxe Box of Beauty isn't your traditional advent calendar, it still offers all the value beauty lovers can expect from the higher-end options. Where typically more expensive calendars encase at least some full-sized products, the Deluxe Box of Beauty packs in 17 surprise samples, such as the 15ml Clinique Moisture Surge 100H Auto-Replenishing Hydrator and 10ml Clarins Tonic Body Treatment Oil 10ml – perfect for the travel season!
Where to purchase: Available for purchase in-store or online at Myer now. Plus, Velocity Frequent Flyers can use points for this one!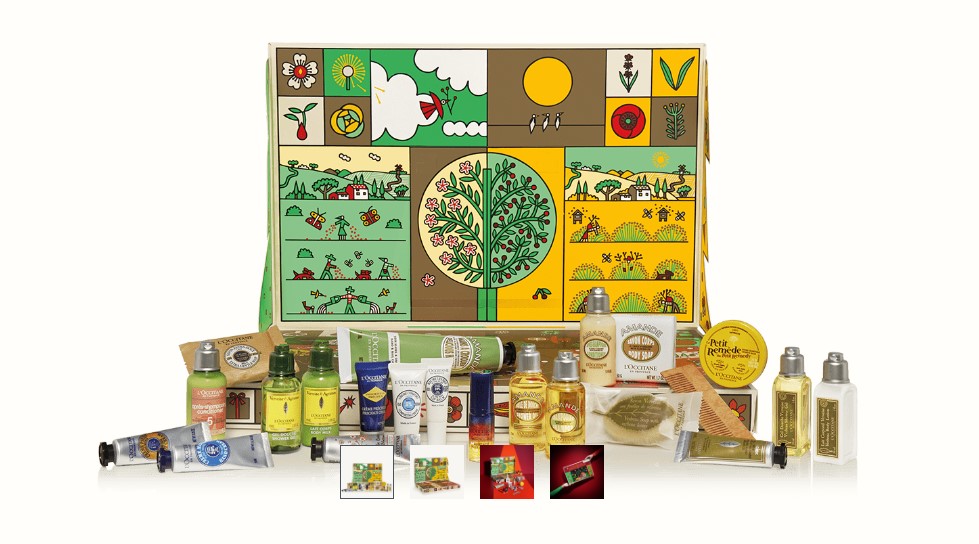 Want more pamper time these Christmas holidays? Regardless of age, more advent calendar treats mean more joy – it's a Christmas fact. L'Occitane doesn't do anything by halves, and this year they have decided to release not one, two, but three advent calendars, including a sustainable option with refillable products.
For value, we can't go past the L'Occitane Classic Advent Calendar. The ever-popular Shea Butter Hand Cream, Almond Shower Oil and Effervescent Revitalising Cube for Bath are amongst 25 luxury best-selling skin and hair saviours sure to take the edge off any December overindulgence. Did we mention you'll get a cute little wooden comb too!?
Where to purchase: Available to buy now on L'Occitane's Australia store.
$100-$200: The best mid-range beauty advent calendars
Beauty advent calendar converts willing to spend a little more are spoiled for choice when it comes to quality brands and products. Think of these options as the Haigh's Chocolates of beauty advent calendars – rich in quality, but still within reach.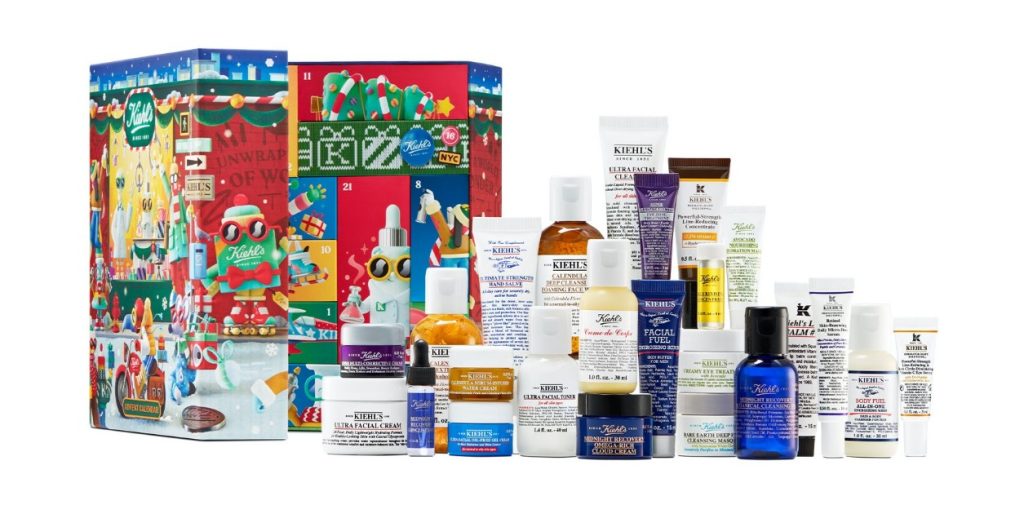 | Cost | Value |
| --- | --- |
| $150 AUD (plus delivery fee) | $390 |
Always a winner for their eclectic designs, the Kiehl's Holiday Limited Edition Advent Calendar is high on my Christmas wish list. A natural skincare brand, Kiehl's is a personal favourite of mine and this year they've gone above and beyond with their eco-friendly advent calendar. Made with zero plastics and recycled ribbon, this calendar holds 24 best sellers, including the Ultra Face Cream, Midnight Recovery Concentrate and Crème de Corps.
Where to purchase: Right now, Kiehl's members can purchase this calendar on the Australian Kiehl's website, but we're not expecting them to last very long!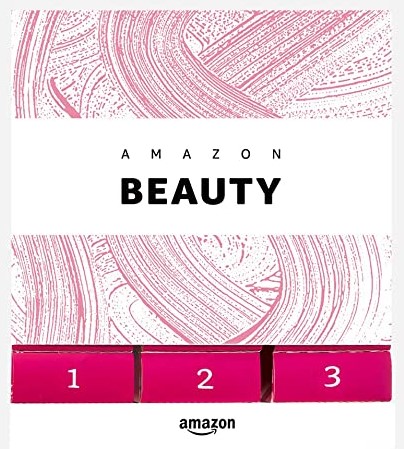 | | |
| --- | --- |
| Cost | Value |
| $150 (free delivery) | $670 |
Now here's some serious value. This year's Amazon Beauty Advent Calendar has packed 24 treats (almost $700 worth of value) into a neat $150 bundle of offerings from popular beauty names like L'Oreal Paris and Rimmel. While the products on offer here aren't as premium as some other calendars, we're definitely still expecting this limited-edition calendar to be extra limited.
Where to purchase: The Amazon Beauty Advent Calendar 2022 will be released on 29 October and is available for pre-order on Amazon now!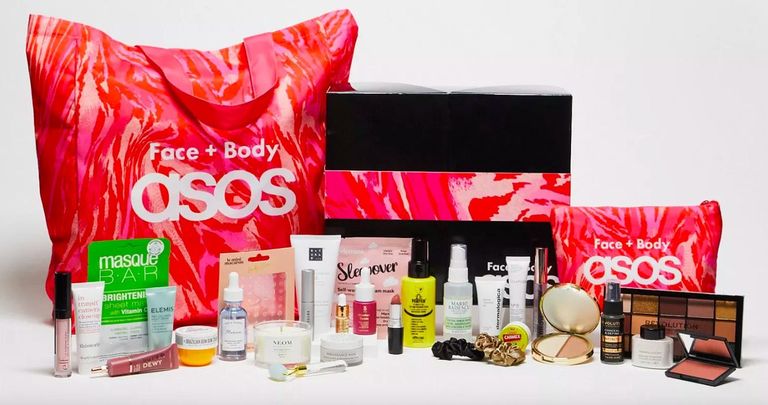 | Cost | Value |
| --- | --- |
| $170 (free delivery!) | $475 |
Including an impressive selection of full-sized products, this beauty bundle offers the very best of that magic ASOS value we all know and love. Charlotte Tilbury's Collagen Superfusion Facial Oil, a MAC lipstick in Teddy and face-loving names like Elemis and Dermalogica are just some of the surprises within.
Where to purchase: Snap this beauty up now via the Australian ASOS store. Get in quick – it's bound to sell out soon!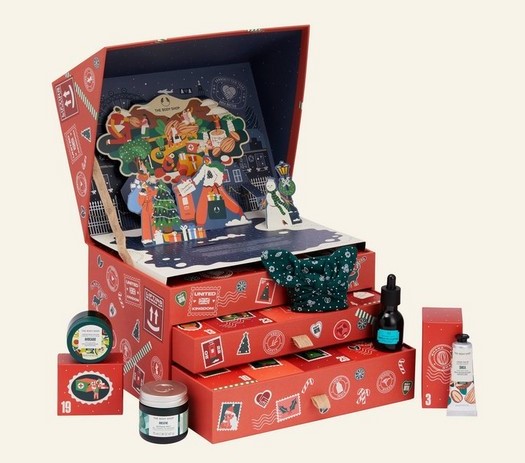 | Cost | Value |
| --- | --- |
| $180 (free delivery!) | $270 |
Bursting with buttery goodness, The Body Shop has three appealing choices. While the fruity notes in each will have your senses tingling, we've chosen to shine a spotlight on the Box of Wonders Big Advent Calendar.
The Rudolph-nose-red box sits between the other two price-point-wise, and offers even more value with 25 head-to-toe treats to be enjoyed. This Box of Wonders could see you lather up in Fair Trade shea butter or energising coffee masks all December-long!
Where to purchase: Available now! Grab one instore or online at The Body Shop.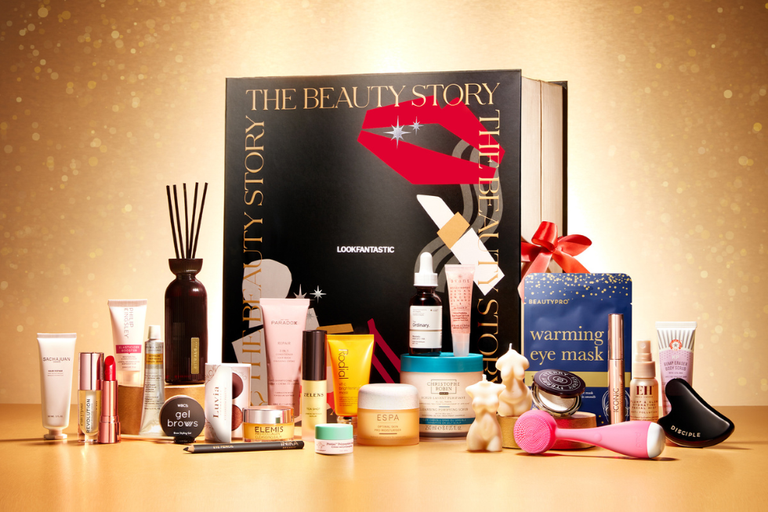 | Cost | Value |
| --- | --- |
| $199 (free delivery!) | $840 |
Behold a beauty cult crowd favourite. This is the advent calendar so huge, that it's arguably the beauty event of the year, every year. Two-upping most other calendars, LookFantastic's 26 products boast the best of the best.
Full size Drunk Elephant Protini Polypeptide Cream, The Ordinary Mandelic Acid and Elemis Pro Collagen Cleansing Balm products are offered amongst a lineup of luxe products that promise to have you glowing from the outside, in. Our savvy tip would be to shop via Cashrewards to enjoy cashback on your beauty calendar! 
Where to purchase: This must-have is available for pre-order now on LookFantastic's website.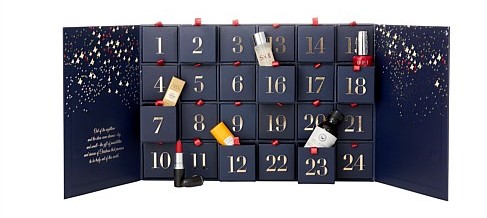 | Cost | Value |
| --- | --- |
| $200 (free delivery!) | No confirmed value |
Cue MAC's cult matte lipstick in Ruby Woo, SK-II's Facial Treatment Essence and Acqua Di Parma's Colonia EDC. These are just a few of the hot 24 beauty icons available here, each door holding the key to a glowing festive season. Names like Kiehl's, Gucci and Grown Alchemist are the beauty angels that await you with the David Jones Beauty Advent Calendar. This is a must-have for beauty lovers in Australia!
Where to purchase: This is available for purchase at David Jones in-store or online, don't wait!
Over $200: Luxe-worthy beauty calendars
In many ways these advent calendars are the star atop a city Christmas tree – mesmerising and seemingly out of reach. However, after crunching the numbers, we found that these higher-end options offered some of the best bang for buck – you beauty! Why not shoot for the stars with these above-average products?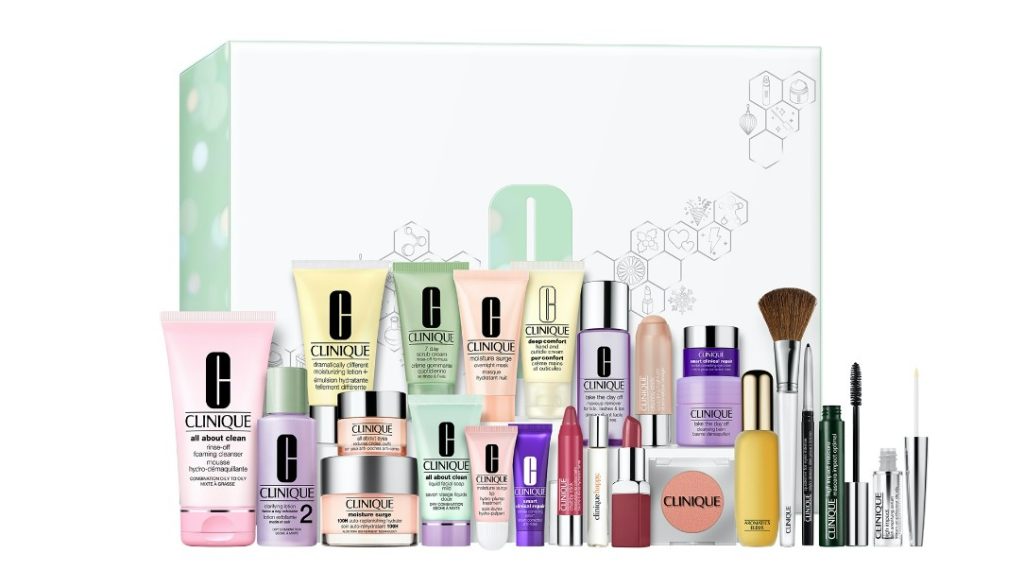 | Cost | Value |
| --- | --- |
| £150 (approximately $255 AUD, plus delivery fees) | £381 (approximately $647 AUD) |
Offering some of the most beautiful value, this is one advent calendar you're going to want to snap up fast. Have the prices of full-sized products turned you away from trying the magic of Clinique in the past? This is the perfect opportunity to sample 24 of Clinique's best-selling products like the Dramatically Different Moisturising Lotion and Moisture Surge 100-Hour Auto-Replenishing Hydrator at a more affordable price! Not to mention you'll get nine full-size products too!
Where to purchase: You can expect to find these in Australia at Clinique and Adore Beauty soon. Good things come to those who wait! For now you can take a look at the offering on Clinique's UK store.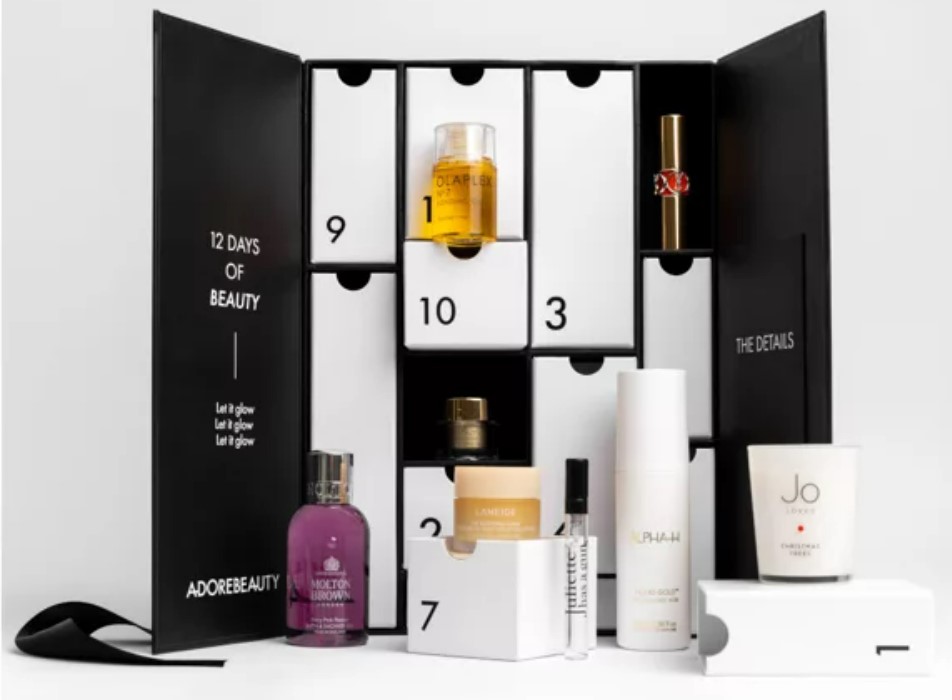 Cost
Value
$299 (free shipping!)
Over $590
Plus, shop via the Velocity eStore and earn up to 1,196 Velocity Points on this purchase until 18/12/2022.
This sought-after advent calendar packs some of the best beauty icons into 12 fill-size days of skin and hair-loving fun. Whether your holiday plans involve wining and dining, sunbaking or some well-overdue pamper time, essentials like the Anastasia Beverly Hills Brow Freeze Brow Styling Wax (adored by beauty bloggers), Estée Lauder Re-Nutriv Ultimate Diamond Energy Creme and Olaplex No.7 Bonding Oil will have you covered from head to toe.
Where to purchase: Hot off the press, this beauty must-have has just been released in Australia. Head Adore Beauty's Australian store to snap it up!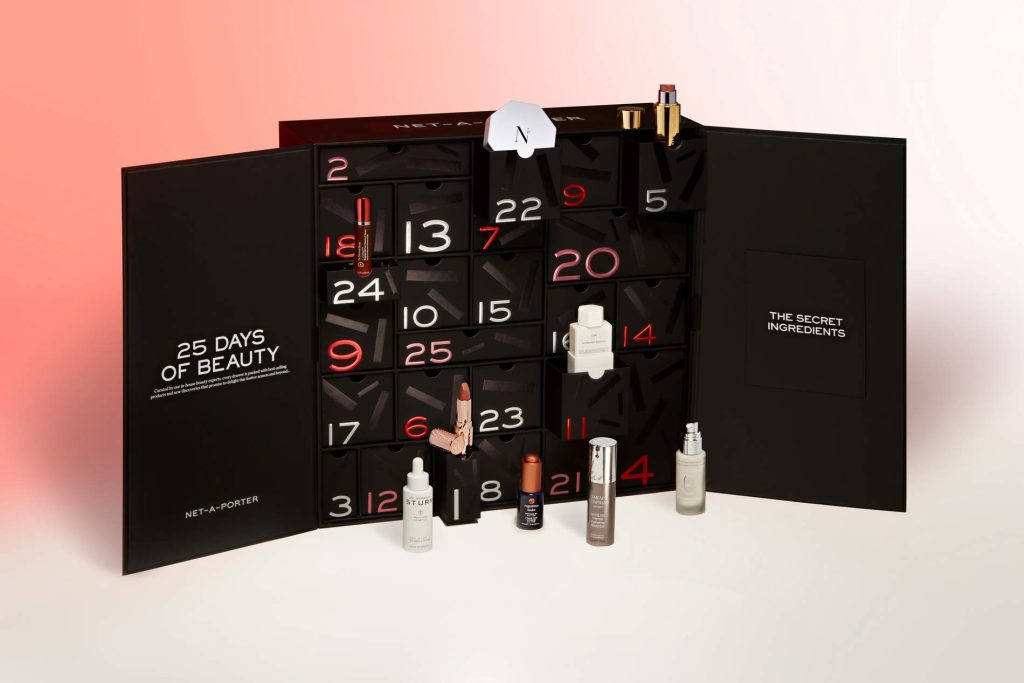 | Cost | Value |
| --- | --- |
| $518 (free delivery!) | $1,700 |
We think this is one of the most justified purchases going around and the beauty community backs us up on it. This bundle of holiday season joy offers the best of both beauty worlds, with 12 full-sized and 13 travel-size products covering you for the holidays, whether you're at home or enjoying a trip away. No matter what's on your holiday cards, this advent calendar has your back from all things summer romance, rejuvenating time off and sun-soaked days.
A professionally curated selection of ultra-luxe products includes Charlotte Tilbury's Look of Love Kissing Lipstick in Nude Romance, This Works Deep Sleep Pillow Spray and Dr. Barbara Sturm's Anti-Ageing Body Cream. If you liked the sound of that last one, just wait until you hear our next pick.
Where to purchase: This advent calendar is now available for purchase at Net-A-Porter Australia.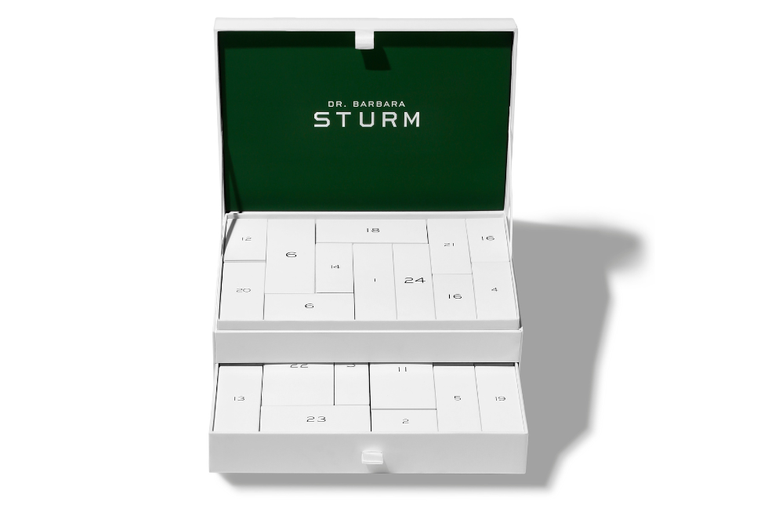 | Cost | Value |
| --- | --- |
| $935 (free delivery!) | tba |
Attention skin devotees! Arguably the ultimate beauty investment, the Dr. Barbara Strum Beauty Advent Calendar is science that loves your skin as much as you do. This is simply a treasure chest of 24 of Dr. Barbara Sturm's cult products, and there's some serious value on offer here, seeing as most of these products cost well over $100 on their own. A mixture of full, deluxe and miniature-sized products strikes the perfect balance for all occasions. Good enough for celebrities, the full-size Glow Drops, Super Anti-Ageing Hand Cream, and deluxe Size Clarifying Mask will have you looking and feeling positively radiant all summer long.
Where to purchase: This is available now via Net-a-Porter Australia.
Our ultimate picks?
Cherry picking our top beauty advent calendars across all three price ranges was harder than choosing the perfect bold red lippy. Depending on your price range, if you're only going to bag one advent calendar bargain this year, we'd suggest going for ASOS Face + Body 25 Day Advent Calendar, LookFantastic or Net-A-Porter 25 Days of Beauty.
But wait there's more! Crowd favourites from Adore beauty, Myer and Glasshouse Fragrances are expected to drop soon.
In the name of all things beauty, hurry. We promise these will go faster than your grandma's Christmas pavlova.
What is a beauty advent calendar?
Those on the hunt for a bargain can expect to see the same brands return this year, with many already releasing their most valuable product sets. Last year's advent season saw Amazon, ASOS, The Body Shop and Benefit Cosmetics beauty calendars sell out fast.
With more beauty brands on the market than ever, shopping carts are being flooded with beauty advent calendars as we speak. Cosmetics, fragrance and celebrity-used skincare across brands like L'Occitane, Kiehl's and Dr. Barbara Sturm will likely have you wishing the 25 days of Christmas went forever!
The best advent calendars tend to get snapped up at lightning speed, with some attracting a cult-like following of beauty lovers. Most brands release their calendars throughout September and October. Our advice? Do your research early, know what you want and set an alarm for its release date.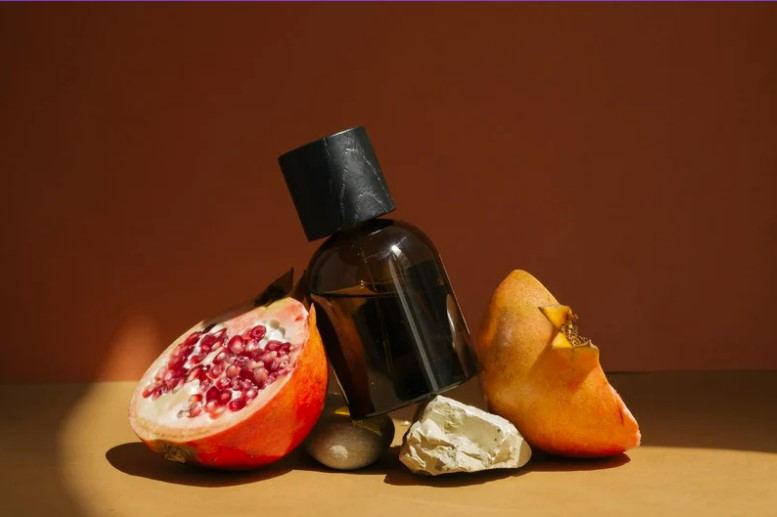 Keep in mind that some of the products we have covered in this post have so far only been released overseas. We're anticipating that they will land in Australia soon and we will be updating this post as that happens!
Which 2022 beauty advent calendar has captured your eye?
While you're here: Subscribe to our newsletter for the latest tips, deals and news. It only takes a few seconds and we respect your privacy: