'Tis the season for a holiday and this big-time saving on an Accor Plus Traveller membership could be the key to getting the most out of your next trip.
For a limited time, Accor Live Limitless members can score an Accor Plus Traveller membership for just 4,000 Accor Live Limitless Reward points.
According to Accor Plus, an Accor Plus Traveller membership usually fronts a cost of $299 AUD. However, until November 30, 2022, ALL members can snap up a membership for just 4,000 Reward points, which is equivalent to $118 AUD (a 60% saving on the listed membership price).

Here's what to know about the Accor Plus Traveller membership, and how it stacks up against other paid Accor Plus options.
What is Accor Plus and how does it work?
Separate from the free-to-join Accor Live Limitless program, a paid Accor Plus membership unlocks exclusive accommodation and dining benefits, plus other perks, at over 1,000 Accor resorts and hotels across Asia Pacific.
In the past, Accor has mainly promoted two different primary Accor Plus membership options, both of which boast a 'Stay Plus' free night benefit:
'Explorer' (costs $399 AUD, and also available as a complimentary benefit with the American Express Platinum Card), and
'Discovery' membership (costs $498 AUD).
The lower-cost Accor Plus Traveller membership advertised in this promotion offers a watered down range of benefits – Accor Plus lite, if you like, offering universal benefits without the headline perk of a free night.
That said, at a cost of just 4,000 Reward points, this offer could make sense for people who are able to make good use of the 50% dining benefit and the discounted rates at participating Accor properties.
How to join Accor Plus for 4,000 Reward points
In order to become a carded-up Accor Plus Traveller, you'll first need to already be a member of the Accor Live Limitless program, and you'll need to have at least 4,000 ALL Reward points in your account.
You can then proceed to access the offer via the steps below:
log into Accor Plus using your ALL details
click the 'Join Now' or 'Become a Member' button
select 'Accor Plus Traveller membership for 4,000 ALL Reward points'
enter your personal details (name, email, phone number, address)
click the 'Pay with Points' button (you must be logged in with your ALL details to access this option)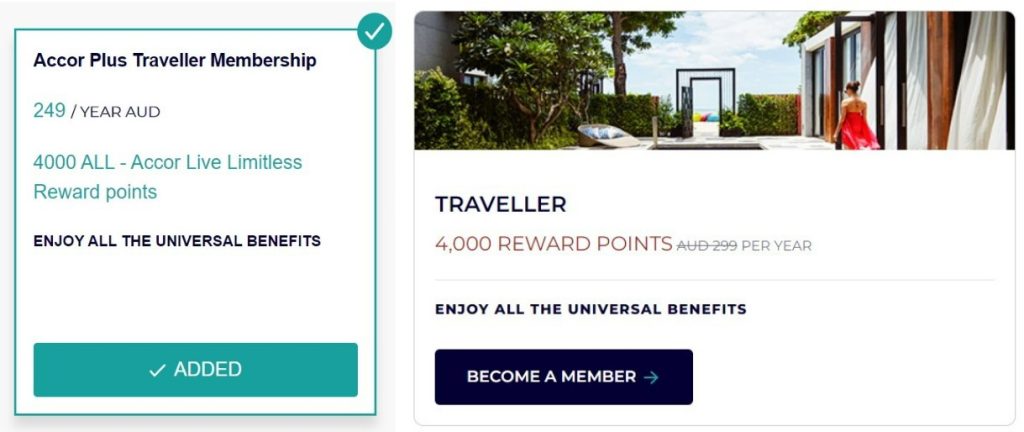 Once you have successfully registered for your membership, you'll have access the included benefits right away.
Digging into the benefits of Accor Plus Traveller membership
As mentioned above, it's worth noting that Accor Plus Traveller membership doesn't involve the standout free night benefit (which in itself can be worth up to $400 or more). This is the primary reason that attracts most people to the Accor Plus program to begin with.
In saying that, with exclusive benefits across over 1,400 restaurants in Asia Pacific, this promotion certainly fronts a saving that may make sense for frequent diners.
To help you make your decision we have outlined the key benefits of an Accor Plus Traveller membership below.
#1 Indulge in more dining – slash 50% off the bill
A key Accor Plus benefit lies in receiving 50% off the food bill when dining as a party of two at over 1,400 hotel restaurants across 20 counties.
Bear in mind that you don't need to be staying at an Accor Hotel at the time to enjoy savings when you dine out – simply show your Accor Plus membership card or the Accor Plus app when you arrive at the restaurant to access your dining discount!
Plus, when dining in Asia, your membership brings you 15% off your drinks bill on top.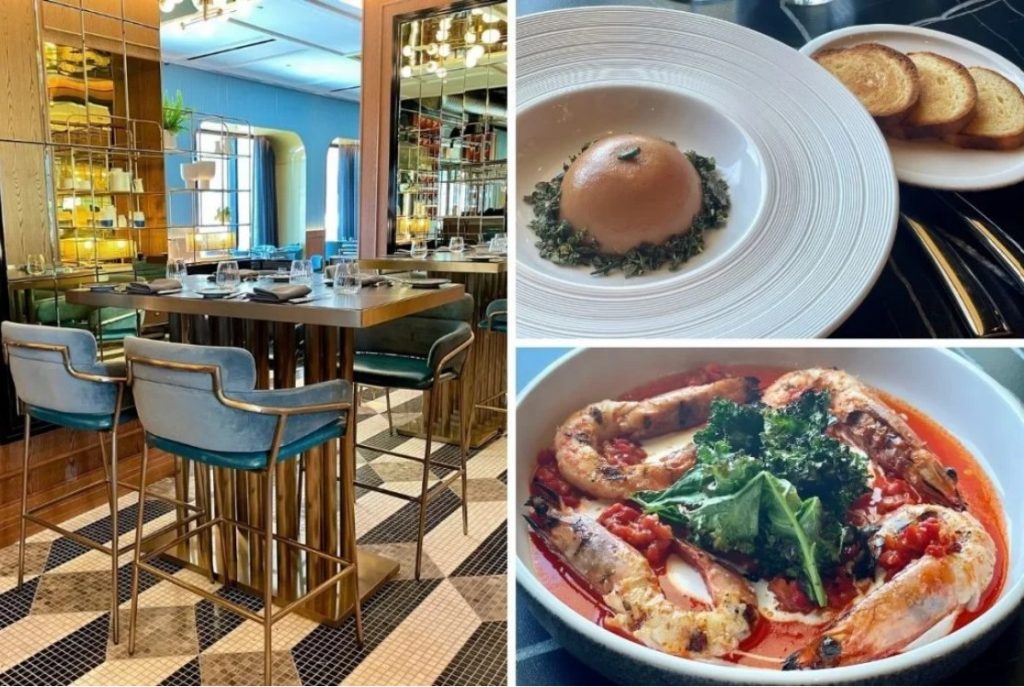 It's worth noting that this discount only applies to participating dining venues – as a result, a small number of top tier restaurants (think Hardys Verandah at Mount Lofty House) are out of reach. You can browse the current list of Accor Plus restaurant dining exclusions on the Accor website here.
Blackout days do apply, and these vary by country. The list of blackout dates that apply to each country is located here.
To avoid any unwanted charges, it's best to contact the property to confirm the discount is available before dining.
#2 Enjoy more stays – up to 50% off with Red Hot Rooms
An Accor Plus membership delivers members-only promotional rates, all year round.
The Red Hot Rooms benefit provides access to an exclusive 50% off sale for selected properties, via the Accor Plus website.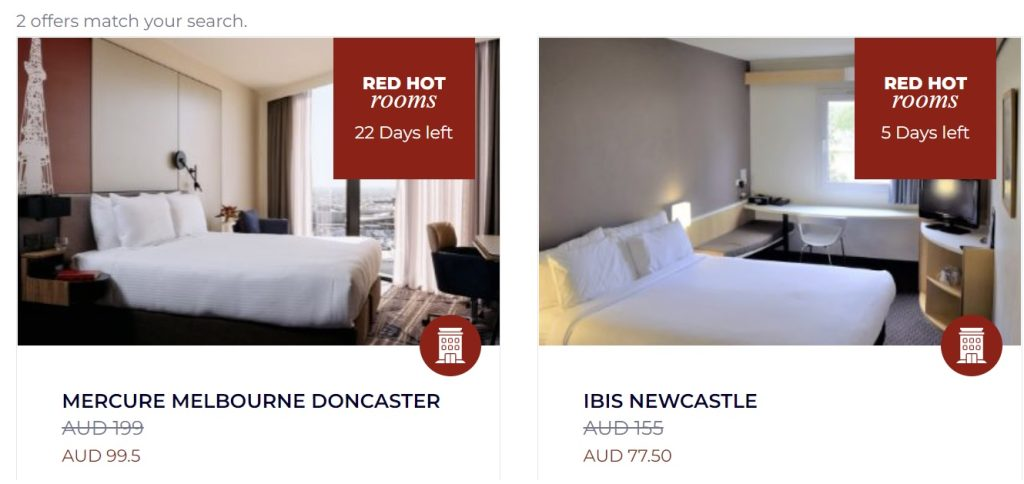 The offers change each fortnight, and they often include top tier Accor properties in the Asia Pacific region. Depending on your travel patterns, this saving can really add up.
In the absence of the Stay Plus free night benefit, Traveller members can also access this range of standard Accor Plus room discounts:
10% off public room rate
access to Accor hotel promotions one day in advance
access to member only 'More Escapes' packages, including dining and spa treatments
Want to know more about these exclusive benefits? Check out our Accor Plus membership guide.
#3. Lap up more rewards – ALL Silver status
When you join Accor Plus Traveller, you'll automatically be gifted a Silver membership within the Accor Live Limitless loyalty program – unlocking benefits at Accor properties all around the world.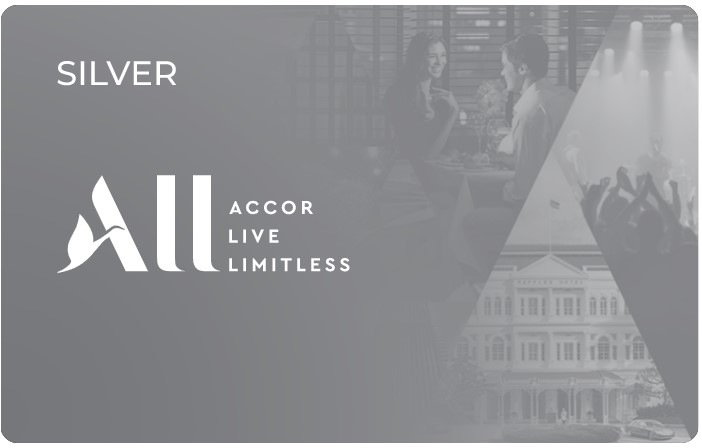 ALL Silver membership is usually awarded after a stay of 10 nights in participating Accor properties or after 800 EUR of eligible expenses. This offer could be a worthwhile opportunity for infrequent travellers to obtain a quick membership upgrade.
And while Silver members won't see free breakfast or a room upgrade, there is still the potential to extract some extra benefits (drink vouchers, late checkout, subject to availability) that could be worth up to about $50 or more per night if you use them.
#4 Live more – Enjoy experiences
Finally, Accor Plus members have the unique opportunity to access exclusive experiences, including meet and greets with sporting idols and cooking with MasterChef legends.
Getting down to business: What to watch out for
There are a few points to keep in mind if you're contemplating an Accor Plus Traveller membership. We would suggest taking note of the following offer restrictions:
The offer is only available to new Accor Plus members aged over 18
You must have over 4,000 ALL Reward points in your account to be eligible (you can't access the 60% discounted membership by paying with cash)
This offer only applies to Accor Plus Traveller membership (Discovery and Explorer memberships don't count)
You cannot stack this offer with any other offers and promotions
The full list of Accor Plus membership program terms and conditions apply – you can read those here
Summary: Which Accor Plus membership is right for you?
The Accor Plus Traveller membership offers all the core benefits covered in this article may meet the needs of some travellers.
Those who dine at Accor hotel restaurants often (even without staying) have been known to extract significant value from the 50% off dining benefit.
In fact, the value from slashing one $236 food bill in half (easily amassed between two people) would cover the membership fee alone.
In saying that, a Traveller membership is missing the key Accor Plus 'Stay Plus' benefit offered with 'Explorer' and 'Discovery' memberships, and which can often be used for up to $400 or more in value. For maximum benefit, this perk would be ideal to have on hand.
So really, it all comes down to how you travel. For those who enjoy a good feed, but don't stay in hotels often, it may make the most sense to take advantage of an Accor Plus Traveller membership for just 4,000 ALL Reward points.
What would you with an Accor Plus Traveller membership?
While you're here: Subscribe to our newsletter for the latest tips, deals and news. It only takes a few seconds and we respect your privacy: