Pandemic pauses are over for Singapore Airlines' frequent flyers who may have just over a month to redeem their expiring miles
Attention KrisFlyer members! In case you missed it, Singapore Airlines won't be extending miles expiry again, which means your miles could begin expiring as soon as January 2023.
Been a while since you've used your KrisFlyer miles? Not to worry, we've got you covered. Read on to get up to speed with when your miles expire and how to redeem them for the best value.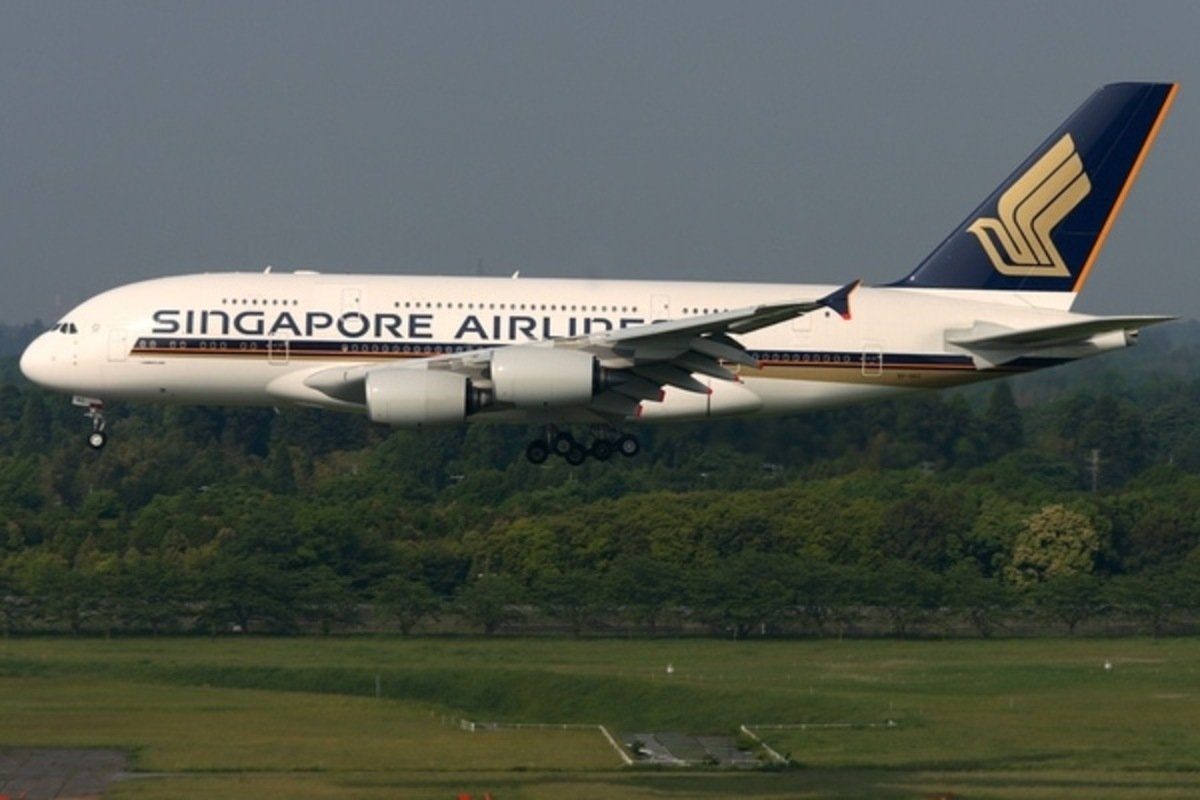 Why are my miles expiring again?
One of the keys to any frequent flyer membership is to know when your points or miles expire.
Singapore Airlines KrisFlyer is unfortunately amongst the frequent flyer programs with a 'hard' expiry in place, which means that miles automatically expire 36 months after they were earned.
During the early phases of the pandemic, Singapore Airlines and most other carriers extended the validity of miles and eased status requirements. In the case of Singapore Airlines, miles validity was extended multiple times, in blocks of six months.
Now that travel has ramped up, Singapore Airlines – amongst other airlines – is returning to its previous policies.
As such, miles that were previously extended as part of the Singapore Airlines COVID-19 membership support measures will begin expiring from January 2023.
When are my miles expiring?
To check when your miles will expire, log into your KrisFlyer account and navigate to 'Miles' and then 'Miles Validity'.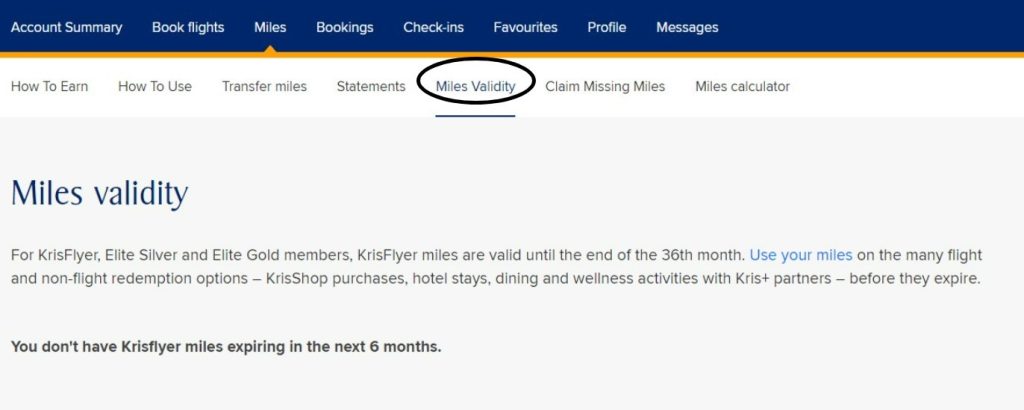 To give you some idea, KrisFlyer Miles that were earned in January 2019 (and were initially set to expire in January 2022) were first extended to July 2022, and subsequently through to January 2023.
Similarly, pre-pandemic miles that would have expired in June 2022 were extended to December 2022 and will now expire in June 2023.
With travel returning to normal, we're not expecting any more validity extensions. At this stage, it doesn't appear that Singapore Airlines plans to move from its hard points expiry policy either, so the only solution is to redeem your miles.
How do I use my expiring points?
Unlike keeping Qantas points valid with account activity, KrisFlyer members will lose miles if they don't use them before they expire.
The best way to extract maximum value from your miles is to redeem them for a flight award.
Flight reward redemptions on Singapore Airlines metal typically offer the most valuable and appealing redemption opportunities – particularly when booked for premium cabins (premium economy, business and first class).
Alternatively, if you're not yet ready to lock in a flight, Singapore Airlines' unique partnership with Virgin Australia makes it possible to transfer KrisFlyer miles to Velocity Points at a 1.55 to 1 ratio.
While it usually wouldn't make sense to use KrisFlyer miles in this way, this initiative provides a far more appealing option than letting miles go to waste.
Then, once your miles are transferred over to Velocity you can at least keep them active by earning or redeeming just one point every 24 months.
Of course, there's always the option to redeem miles on the ground via the KrisShop portal. However, redeeming points via KrisShop isn't usually a good idea, as it typically offers a much poorer value proposition when compared with flights and upgrades.
But I'm not ready – How can I stop my points from expiring?
It's frustrating to see a hard miles expiry policy remain in place here, with most other frequent flyer programs having moved away from this during the pandemic.
Nowadays, most other airline programs, including Qantas and Virgin Australia, allow members to keep points valid by earning or redeeming just once in a membership year or other set period – you can even earn points in your sleep to stop Qantas Points from expiring.
There is, however, a less-than-ideal way to keep KrisFlyer miles from expiring post-pandemic extensions. Members can pay to extend their miles, which costs either 1,200 miles or US$12 per 10,000 miles extended.
Silver and Gold frequent flyers will see their miles extended for one year, while all other members will only hold onto their points for another six months.
In most cases, the hefty fee to stop KrisFlyer miles from expiring likely won't be worth it. However, if you almost have enough miles for an aspirational award that you intend to redeem within the next six months, then this option may make sense.
Summary: Use them now
There you have it – Singapore Airlines is putting complimentary miles extensions to an end, which means your KrisFlyer miles could be expiring in January. If so, this is well worth marking in your calendar!
While we recommend redeeming your miles for flight rewards at the pointy end of the plane, it's ok if air travel isn't on your radar.
At the end of the day, using your KrisFlyer miles for something less ideal (like shopping) still offers more value than letting your miles go to waste.
Hopefully, KrisFlyer will one day move to an activity-based miles expiry policy, but for now, members should be keeping an eye on those expiry dates.
Want to learn more about Singapore Airlines KrisFlyer? Check out our ultimate program guide.
While you're here: Subscribe to our newsletter for the latest tips, deals and news. It only takes a few seconds and we respect your privacy: