For just one week, Coles Flybuys members can earn 20X Flybuys points (or 10X Velocity Points) per $1 on gift card purchases. Learn how you could earn up to 10,000 Flybuys points with one scan.
Coles gift card promotions: An overview
Coles Flybuys has just come out with a Flybuys gift card promotion that allows members to unlock a supercharged earn rate of 10x Flybuys points on gift card purchases.
Beyond using points for groceries, this promotion offers an opportune chance to top up a Velocity Frequent Flyer points balance. Seeing as every 1,000 Flybuys points converts to 500 Velocity Points, the current 20X Flybuys points promotion will see members bag 10 Velocity Points for every $1 spent on gift cards.
In taking advantage of this offer, Flybuys members will have the opportunity to plan ahead for a large purchase with the ultimate bonus of earning plenty of points for doing so.
Feeling inspired to play the savvy gift card points game? Here's what Flybuys has on offer as of today:
Current deal – October 2022
Offer: Earn 20X Flybuys points on selected gift card purchases
Promotion period: The current points promotion runs from 2 November 2022 until 8 November 2022
Exclusions: Coles Online, Coles Express and purchases via giftcards.com.au
Terms: Points can be earned via separate purchases, however, each Flybuys account can only earn a maximum of 10,000 Flybuys points under this promotion
This Flybuys offer is amongst some of the more appealing we've seen, considering that gift cards are often excluded from 'spend and earn' points promotions. Plus, there are a solid variety of gift cards to choose from, with several offering the ability to shop 'big ticket' items from electronics retailers.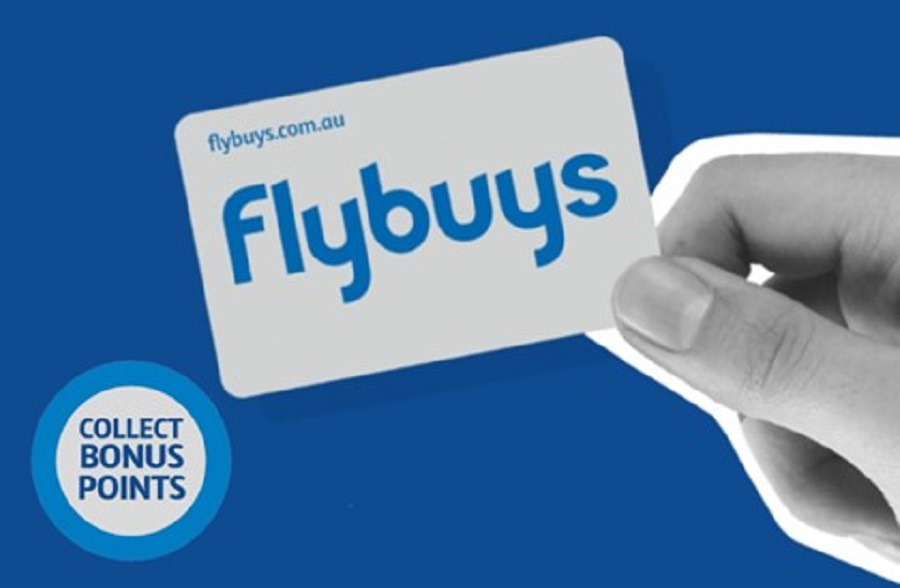 Which brands are available via gift cards?
Typically, the brands and retailers available vary between gift cards and promotions – it's very important to ensure you select the right gift card before swiping it at the checkout!
This time around, Coles shoppers can select from the following range of Ultimate Gift Cards:
Ultimate Active & Wellness
Ultimate Baby & Mum (includes The Good Guys)
Ultimate Beauty & Spa
Ultimate Eats
Ultimate Everyone (includes JB Hi-Fi and The Good Guys)
Ultimate Her
Ultimate Him (includes JB Hi-Fi)
Ultimate Home (includes JB Hi-Fi, The Good Guys and Officeworks)
Ultimate Kids (includes JB Hi-Fi and Officeworks)
Ultimate Students (includes Officeworks)
Ultimate Style/Shopping
Ultimate Teens (includes JB Hi-Fi and Officeworks)
Ultimate Thanks (includes JB Hi-Fi)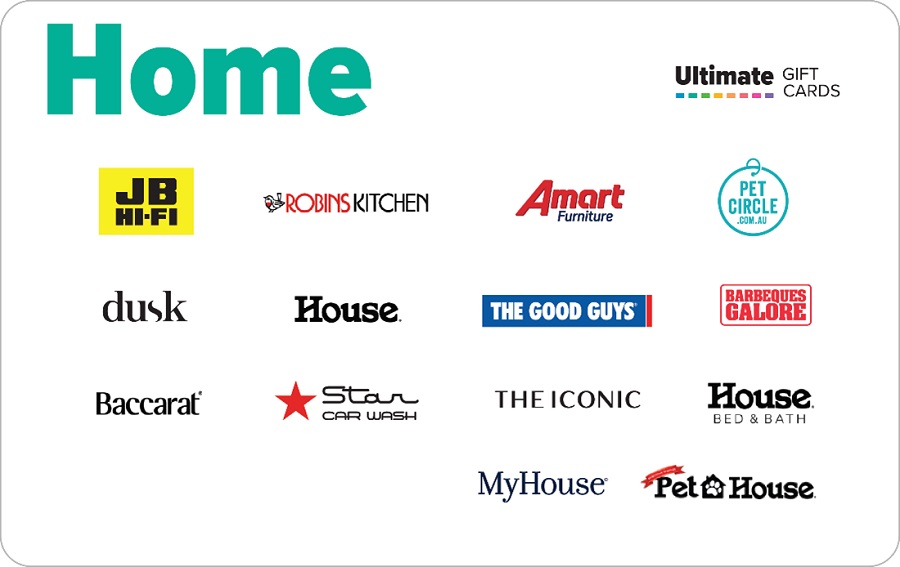 Just like the Coles Flybuys program has more partners through which to earn and burn points, there are significantly more ways to spend money on a gift card than we see through Woolworths gift cards.
As such, there are quite a few popular brands to choose from across the current 20X Flybuys points on gift card offer. While we've recently only seen JB Hi-Fi on one type of gift card through the Woolworths promotion, the current Flybuys promotion has the popular retailer across six gift cards.
It's worth noting that the savviest of points collectors tend to save their gift cards up for big-ticket electrical items. As such, some highlights of the current promotion include the ability to shop at JB Hi-Fi, The Good Guys, and Officeworks.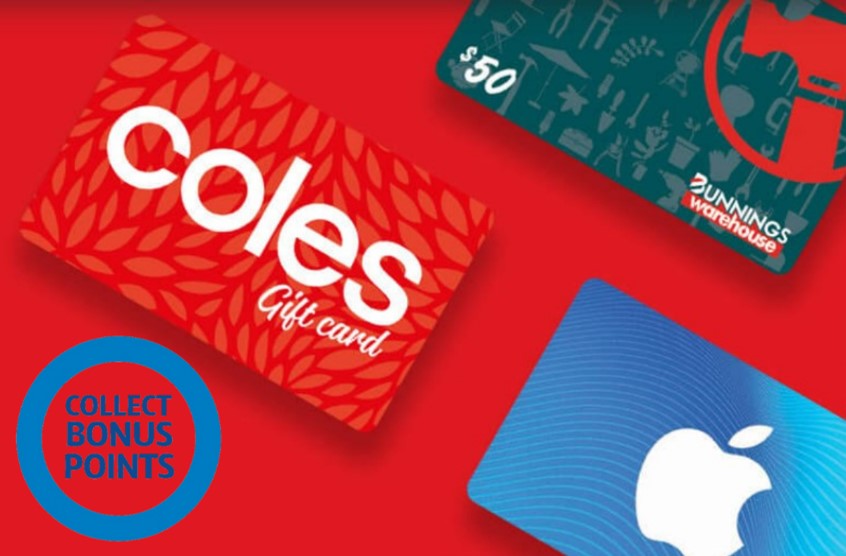 Other retailers on offer across the current suite of gift cards include:
EB Games
Menulog
RedBalloon
Webjet
99 Bikes
Is this a good way to earn Flybuys points?
In a nutshell, yes, but only if you're spending money that you normally would anyway.
Say, for example, that you were planning on purchasing a $1,000 laptop in the coming months, from a retailer covered under this offer. In this case, it would make sense to plan to cover the purchase with gift cards that you have earned 20X points on.
However, purchasing the gift cards purely for the points wouldn't typically be a smart idea, as you run the risk of buying products you don't need, or worse, letting the gift card expire.
Where possible, when planning to purchase gift cards from Coles, we would suggest waiting for a bonus points promotion like the current 20X Flybuys points on gift card purchases offer. This way, you're earning a pile of points for a purchase that you were already going to make.
Leveraging the Flybuys x Velocity partnership
Thanks to the Flybuys and Velocity Frequent Flyer tie-up, members have the option to convert their bonus Flybuys points into Velocity Points.
If you're wondering whether investing effort into the gift card promotion is worth it, we recommend looking into transferring those Flybuys points straight into Velocity Frequent Flyer. This is arguably the best way to get optimal value out of your points, here's why: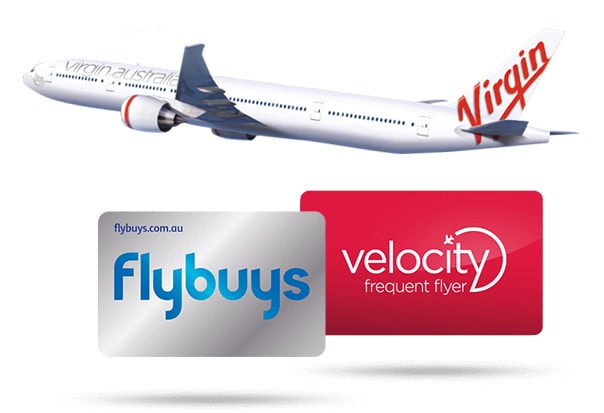 Seeing as Flybuys members can earn a maximum 10,000 Flybuys points under this promotion, it is entirely possible to come out with 5,000 Velocity Points.
Now, while this may not be enough to redeem an aspirational flight reward, earning bulk points through a gift card promotion can be a particularly clever way to boost your points balance.
Basically, this promotion is well worth the effort when Velocity Points and flight rewards are on the cards.
Getting maximum value from the gift card promotion
Let's follow on from the previous example where a Flybuys member wishes to cover a tech purchase, as well as earn the maximum amount of Flybuys points available under the offer.
Say there's a television on sale at the Good Guys for $500, the Flybuys member will have to purchase $500 worth of gift cards (redeemable at The Good Guys) to cover the purchase and earn the maximum 10,000 Flybuys points.
Here's a play-by-play of how we suggest going about it.
You'll want to be sure your Flybuys and Velocity accounts are linked so that your Flybuys points are set up to convert to Velocity Points – you can read more on this here.
Though there are quite a few gift cards offering the popular retailers, you still may need to shop around at a few stores before you find the maximum $500 worth to purchase. If Woolworths Everyday Rewards gift card promotions are anything to go by, this offer will be popular.
Be sure to scan your Flybuys card at the checkout when purchasing your gift cards (you won't receive the points unless you do so).
In this case, 5 gift cards at $100 each would see you spend the maximum $500 and end up with 10,000 Flybuys points, which converts to 5,000 Velocity Points.
What's the catch?
If you're thinking of earning a stack of points through the 20X Flybuys points on gift card purchases offer, it's worth getting up to speed with a few key limitations.
Essentially, the Coles Flybuys promotion isn't quite as appealing as the recent Everyday Rewards offer because the maximum points earn is half that of the Woolworths offer we just saw.
In saying that, bonus points under the current Flybuys offer can be awarded more than once for each gift card type. This means that you can purchase different denominations of the same gift card, which could come in handy if you're planning to dish them out for Christmas.
It's best not to apply the terms of Woolworths Everyday Rewards gift card promotions to this offer. We've taken the liberty of digging into the fine print in order to make things easier. Here's what you need to know:
Each Flybuys account can earn a limit of 10,000 Flybuys points, which is a maximum of $500 worth of gift cards
The offer excludes gift cards purchased via Coles Online, Coles Express or giftcards.com.au
Gift cards are subject to store availability and are on sale while stocks last
The standard Flybuys terms and conditions also apply to this offer, which can be found here.
Get paid to shop (yes, seriously!)
Legitimate research companies are always seeking insights into consumer behaviour. You can earn cash, gift cards and more, simply for your participation:
TIP: These legitimate sites are free to join. We recommend you sign-up for multiple shopping sites in one go for the best chance to earn more cash and rewards.
Summing up
Whichever way you look at it, taking part in a Flybuys gift card purchases promotion can be a strategic way to earn a large sum of points on purchases that you we're planning to make anyway.
Whether your ulterior motive lies in saving up for a camera for your next trip, spoiling a loved one or making a purchase to meet a minimum credit card spend, gift card promotions make it possible to fill your bag with points, as well as tick items off your list.
The main drawback here appears to be that this offer has a hard limit of 10,000 bonus points per Flybuys account, which effectively caps a subsequent Velocity transfer at 5,000 Velocity Points.
Though this is significantly less than we would usually see from an Everyday Rewards transfer to Qantas Frequent Flyer, earning 5,000 Velocity Points on grocery shopping is still a worthwhile deal.
It's worth noting that while Flybuys arguably has a leg up on Woolworths Everyday Rewards in terms of partner retailers, when it comes to earning supercharged points on gift cards, Woolies has previously set the standard with regular Everyday Rewards gift card points promotions, many of which offer a higher points cap.
Since limited-time offers change frequently, we'll be sure to keep you up to date with future Flybuys gift card points promotions via this post.
FAQ – Coles Flybuys gift card promotions
How do I get bonus Flybuys points?
You must be a member of the Coles Flybuys rewards program to earn Flybuys points. While you can earn points on an everyday shop, Coles runs promotions where up to 20X Flybuys points are up for grabs by purchasing gift cards, joining HCF health insurance, or purchasing an Optus phone plan.
When will my points be added to my Coles account?
Points collected at Coles stores will usually be added to your account within one to two days, however, this can vary for bonus points promotions.
How do I get started with Flybuys?
It is free and easy to become a Flybuys member. Simply join online at flybuys.com.au or download the Flybuys app.
While you're here: Subscribe to our newsletter for the latest tips, deals and news. It only takes a few seconds and we respect your privacy: