Imagine a world where you were rewarded with cash for shopping online. No need to fantasise, it exists and we're living in it. Here's why you should retrain your brain to use cashback sites in Australia:
Introducing cashback sites: A way to receive money back for just about every online purchase you make.
This ultra-savvy hack may not sound real, but we promise you it is. Using cashback sites when you shop is a sure way to save money for many stores that you'd likely shop with anyway, so it's a no-brainer!
Sound complicated? We've got you. Read on for our expert guide to using cashback sites Australia.
Top six cashback sites and apps in Australia
We've tried and tested them all to bring money back to newbies the following list of the best cashback sites in Australia:
Cashrewards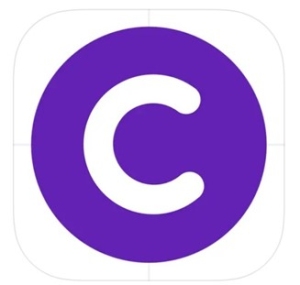 Coming in at the top spot is our go-to, Cashrewards, an Australian money-back site that offers deals with over 2,000 well-known brands – an expansive offering of local brands sets Cashrewards apart from the rest.
On average, Cashrewards says you'll get 7% cashback, however, sometimes we see offers for 20-40%. We recommend regularly scoping the site for these offers to maximise value. Shopping at sale times can be another way to get more bang for your buck by stacking cashback deals with retail discounts.
Here's a summary of what you can expect as a Cashrewards member:
Referral bonus? Yes! Currently, Cashrewards is giving members $40 cash just for referring a friend. Then, the friend will get $20 after they make their own purchase.
Minimum cashout amount: $10.01
Merchants: Cashrewards features thousands of retailers, including big-name brands and Australian staples, such as Woolworths, Coles, eBay, Liquorland, Groupon, The Good Guys, BCF, Dan Murphy's, Myer, David Jones, ASOS, The Iconic and Virgin Australia.
App? Yes, Cashrewards App is available for download on iOS (3.8 rating) and Android (3.9 rating).
Reviews: Product Review rates Cashrewards a 4.6 based on over 1,000 reviews (mostly five stars), while over 2,340 reviews on Trustpilot rate the site 4.9 out of five stars. You can read our full Cashrewards guide here.
Shopback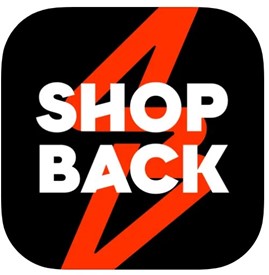 Our second trusty cashback site is Shopback, which has partner stores across Australia and Asia. Shopback has an Australian site but is headquartered in Singapore where it originated.

As such, Shopback literally opens up a world of cashback opportunities, with most offers earning you around 5% cashback. Interested in becoming a Shopback member? Here's some more information:
Referral bonus? Yes! Currently, Cashrewards is giving members $40 cash just for referring a friend. Then, the friend will get $20 after they make their own purchase.
Minimum cashout amount: $10.01
Merchants: Shopback has over 10,000 partner stores across Australia and Asia, with pretty much all Aussie favourites featured on the Australian store, including, Big W, Bonds, First Choice Liquor Market, Myer, Target, The Iconic.
App? The Shopback app is also available for free on iOS (4.7 rating) and Android (4.7 rating).
Reviews/bonafides: Over 800 reviews on Product Review gave Shopback 4 stars, while the site is rated 4.3 stars on Trustpilot.
Get paid to shop (yes, seriously!)
Legitimate research companies are always seeking insights into consumer behaviour. You can earn cash, gift cards and more, simply for your participation:
TIP: These legitimate sites are free to join. We recommend you sign-up for multiple shopping sites in one go for the best chance to earn more cash and rewards.
Kickback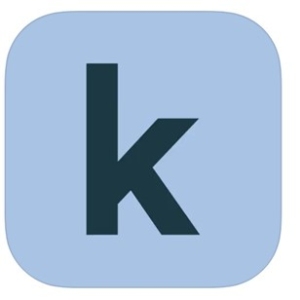 Kickback is another Australian option. Although the cashback site advertises the possibility of up to 40% cashback, we usually see much more modest money-back savings that sit around the 5% mark.
An ongoing referral bonus sweetens the deal too.
Referral bonus? Yes, while it's not as much as we see from Cashrewards or Shopback, Kickback's referral program gives an ongoing $5 for every friend you get to sign up. You'll see the cash as soon as they spend a reasonable minimum of $20.
Minimum cashout amount: $10.01
Merchants: With over 1,000 retailers Australia-wide, chances are your favourite brands and stores are on Kickback – we're talking Apple, BCF, Dyson, Myer, Nike, The Iconic and so many other staples.
App? The Kickback app is free to download (4.1 rating).
Honey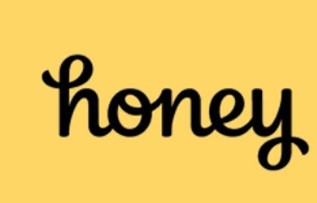 A little different, Honey is a coupon site that acts as a browser extension, which works to find you the best online discounts. All you have to do is download Honey and it works in the background while you shop.
Just go about your shopping business as usual, and Honey will pop up with deals and coupons that are available from whichever site you're on.
While it's not technically a cashback site, the good thing about Honey is it eliminates the need to go through a cashback site first. Another plus is the 'Honey Gold' rewards program, which allows members to earn rewards that can be redeemed via Amazon.
Referral bonus? 500 Honey Gold rewards points are yours simply for referring a friend who makes their first purchase.
Minimum cashout amount: This doesn't apply, as Honey is a coupon site.
Merchants: Honey works behind the scenes to scan over 40,000 sites for you, while Honey Gold allows members to earn rewards at over 4,000 participating retailers.
App? No, but it is free to download the Honey browser extension for Chrome, Safari, Firefox or Opera.
Reviews: Almost 5,000 reviews on Trustpilot rate Honey 3.9 out of five stars.
Discover top paid survey sites now:
Start earning cash and other rewards by joining top Australian paid survey sites now!
TIP: These legitimate sites are free to join. We recommend you sign-up for multiple Australian paid survey sites in one go for the best chance to earn more cash and rewards.
Swagbucks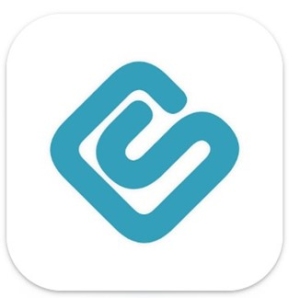 Swagbucks is a survey site that also offers cashback. Simply complete online surveys to earn cash, as well as money back for shopping.
Good in theory, Swagbucks doesn't offer a large range of retailers, so your options for cashback are likely going to be limited.
Referral bonus? Not at the moment.
Minimum cashout amount: This doesn't apply to deals with Swagbucks, as it is a coupon site.
Merchants: While Swagbucks features some big-name retailers like Amazon, Catch, Booking.com, ASOS and Scoopon, there are no supermarkets or liquor stores to offer you cashback on everyday spend.
App? Yes, you can download Swagbucks for free for iOS (2.8 rating) and Android (4.2 rating).
Reviews: Many savvy shoppers think highly of Swagbucks, which is rated 4.3 stars on Trustpilot from over 30,000 reviews.
Cheddar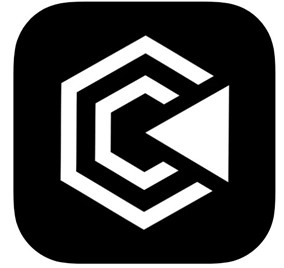 Backed by Commonwealth Bank, Cheddar drops new offers each day of the year. As well as cashback deals, Cheddar offers promo and coupon codes, plus stacked deals that allow you discounts and cashback on your purchases.
While Cheddar hasn't been tried and tested by as many shoppers as other cashback sites in Australia like Cashrewards and Shopback, it's still worth perusing for deals.
Referral bonus? Yes (and it's a pretty good one). New users can simply sign up to Cheddar and receive a $25 bonus for a minimum of $25 spend.
Minimum cashout amount: The Cheddar website doesn't include this information, but this figure is usually around $10.
Merchants: Cheddar doesn't boast thousands of brands, but there are still hundreds of popular retailers across travel, fashion, beauty and food categories. This: Agoda, Gap, Clinique and Hello Fresh.
App? Cashback apps are pretty handy, and the Cheddar app is no exception. It's available for free download on iOS (3.8 rating) and Android.
Reviews: More of a new kid on the block, Cheddar gets 2.9 stars from just 21 reviews on Product Review.
What are cashback sites and how do they work?
The cashback site concept is actually straightforward, and in reality, only involves a couple of extra clicks than your regular online shopping expedition. Understanding how it works is pretty much the entire battle won.
Cashback sites, such as Cashrewards and Shopback partner with a range of popular stores that offer a percentage of your money back when you shop via a link on the cashback site.
When you make a purchase, the retailers pay a commission to cashback websites, who then pass (some of) it on to shoppers like you and me.

This all happens automatically without the need to enter any discount codes. Your session will be tracked, so simply browse the cashback site for offers from your favourite brands, click on the link, and shop as normal.
The time between making a purchase and seeing the money varies between cashback sites and retailers, but you can usually expect to see confirmation within a few days and the money in your account within a few months (that period is because retailers need to ensure you haven't returned the item before honouring the cashback deal).
How much can you save with cashback?
Cashback sites can sometimes hook you with a ludicrous 95% cashback offer, however, this isn't typically what we expect to see.
Usually, cashback deals range from 1-20% of your purchase, with the majority sitting around 1-6%.
So, say you purchase a new briefcase for $100, shopping via a cashback site with a 10% cashback offer would see you save $10.
As with many money-back rewards schemes, the cashback amount will depend on how much you spend, but regularly using cashback sites can certainly see you left with considerable savings over time.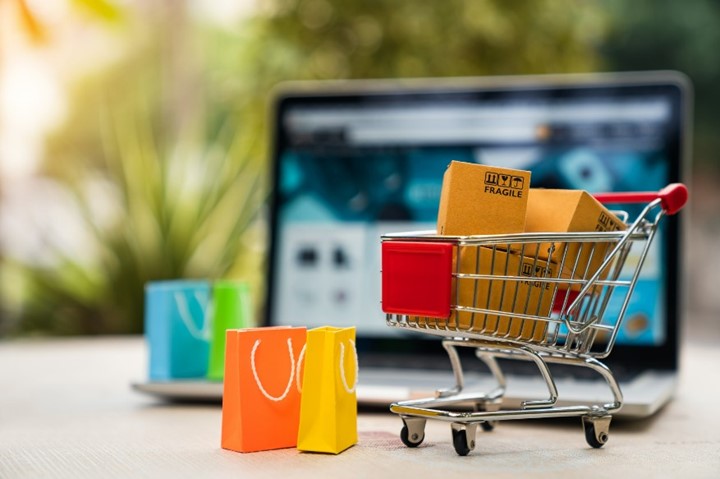 Factors to consider before signing up for a cashback site
If you're new to the world of cashback sites, there are a few key points you may want to consider to ensure you get maximum value before taking the plunge.
Trust/bonafide: It's well worth conducting a bit of research to check that the website is operating in good faith, which can be as simple as reading online reviews.
Privacy concerns: We will take a deeper dive into this shortly, but it's important to familiarise yourself with the cashback site's privacy policy. Most sites will share your shopping habits with retailers, who then use them to target you in the future.
The cashback rate on offer: In order to ensure you're getting the best deal possible, check whether other cashback sites are offering a better rate. It's not all about the percentage figure here though, you'll also want to check whether there is a dollar cap (spend over a certain amount to access a deal) in play or any purchase restrictions that may inhibit you from receiving cashback.
Payments: Depending on the retailer, it can take some time for you to see your money from a cashback site. Before clicking through, it's worth noting the approval time, which can range from a few weeks to over 100 days. Most cashback sites also have a cashout threshold, which means you may need $10 cashback in your account before you can withdraw any payouts.
Number of brands/merchants: Is the cashback site offering deals with all your favourite retailers? If not, you can probably find one that does. There are cashback sites in Australia that feature deals from thousands of local and international retailers across just about every shopping category.
Other earning opportunities: Some cashback sites actually allow you to get cashback when shopping in-store, as well as other deals like coupons, promo codes, vouchers, and discounted gift cards, which can be a great way to save money on big-ticket items. Basically, you want to join a cashback site that offers other deals and discounts aside from cashback.
Referral programs: The free money doesn't stop with cashback. Many sites offer bonuses, where you're paid a small amount of cash simply for referring a friend. Sometimes this can be around $40, which definitely provides an incentive to sign up!
Cashrewards vs Shopback – which comes out ahead?
The two biggest cashback sites in Australia are Cashrewards and Shopback. Both are frequented by savvy shoppers, but most people have a favourite between the two.
Though Shopback covers a lot of ground, we personally find Cashrewards comes out ahead with worthy deals from Australian retailers.
It all essentially pairs down to how and where you shop, but it always pays to keep a close eye on the cashback deals on offer across both sites (on that, make sure you're a member of both!)
| | Cashrewards | Shopback |
| --- | --- | --- |
| Year established | 2014 | 2020 |
| Based in Australia? | Yes | No (Singapore) |
| Number of retailers/merchants? | 2,000+ | 10,000+ |
| Referral bonus? | Yes ($40) | Yes ($40) |
| Clearance time for cashback | Usually tracks within one week, then can take up to 100 days to be approved | Usually tracks within 48 hours, then can take up t0 160 days to be approved |
| In-store cashback? | No | Yes |
| Customer support channels | Online form and email | 24/7 online chat and social media |
| App? | Yes | Yes |
| Browser extension? | Yes (Chrome) | Yes (Chrome and Firefox) |
| Linked to bank program? | Yes (ANZ) | No |
It's worth noting that Cashrewards has partnered with ANZ to offer exclusive benefits that allows ANZ credit card and debit card users to receive more cashback offers through participating retailers.
How do cashback sites make their money?
Getting paid to shop seems too good to be true, so what's the catch with cashback sites?
Basically, retailers pay cashback sites a commission for every click-through that results in a sale. It's a form of affiliate marketing. Why are retailers doing this? When you consider that a leading site like Cashrewards boasts a reach of over 1 million Australian members, it starts to make sense.
The competition in the retail space is so fierce, that drawing customers in with cashback deals is a viable way to make money. It's a win for the retailer, a win for the cashback sites, and a win for us shoppers.
Cashback sites in Australia: Privacy and data considerations
In today's digital world it is more important than ever to protect your identity online. In this case, doing so largely involves considering what you're giving up when handing over your information for a deal.
We've established that using cashback sites is a simple and effective way to save money, but what's the catch? Basically, when you use a cashback site, you're handing over data about yourself.
We're used to providing personal information such as name, email, and date of birth upon signing up, but cashback sites are getting something more valuable than this: Consumer data.
In a nutshell, businesses can use this information to manipulate and influence consumers via marketing and behavioral advertising, which means they may be using your shopping habits to convince you to buy more.
This information is of utmost value to retailers, which is largely why they partner with cashback sites in the first place.
While the privacy policies across cashback sites in Australia mention using your data to "deliver relevant advertising", they also contain a list of who they're sharing your information with.
It's well worth delving into these terms and conditions and considering whether you're comfortable with these retailers knowing more about you than you know about them.
Cashback alternatives
While cashback enthusiasts certainly get passionate, it's not the be-all and end-all and there are other ways to earn rewards when shopping.
Frequent flyer shopping portals, such as Qantas Shopping and the Velocity e-Store allow members to earn points instead of cashback. While airline points aren't exactly cash-in-hand, they can certainly be very valuable when leveraged for business and first-class rewards.
Shopping via these portals to collect points may more sense for someone who is chasing a particularly aspirational flight reward, which would offer far more value than receiving $10 cashback.
Finally, it can also be possible to 'double dip'. From time to time, rewards card providers including American Express release cashback offers. Often, these promotions can be combined with cashback, unlocking the ability for cardholders to earn back twice on a purchase.
Crunching the numbers: cashback vs frequent flyer points
Before choosing whether to shop via a cashback site or a frequent flyer portal, you should consider which portal offers the greater reward. As a rule of thumb, consider whether the dollar value of points on offer via a frequent flyer is worth more than the cashback on offer.
To do this, you'll need to assign a value to the frequent flyer points on offer. As a guideline, The Champagne Mile values Qantas Points and Velocity Points at least 1 cent per piece.
As an example, let's take a look at the value of rewards on offer via a leading retailer, The Iconic. At 20% cashback via Cashrewards, shoppers can expect to receive a $20 rebate on a $100 shop. However, let's say there's also a chance to instead receive 10 Points per $1 via Qantas Shopping. In this instance, the value on offer via Qantas is half of the cashback on offer, at just $10. Bear in mind that GST and capped cashback should be taken into consideration, too.
Conclusion: maximising value with cashback in Australia
When it comes to getting bang for your buck, Aussie shoppers can't go past cashback sites. The savviest shoppers we know have long befriended cashback sites and have saved hundreds in doing so.
The first step is choosing which cashback site you want to join. Australian-based shoppers have access to multiple leading cashback sites, meaning there's ample opportunity to find the best deals.
If you're confident to juggle multiple cashback site memberships, then go for it. If not, we'd suggest keeping it simple with one of these depending on the brands you usually shop with.
As always, it's worth considering the implications of how cashback sites use your shopping data. Is it worth the targeted advertising? Having saved so much money through cashback sites over the years, we think so.
All cashback sites operate the same way, but differences between them may include the factors we listed above, as well as where they are located and how they pay the money out. Essentially, it all boils down to your individual shopping habits.
For the best chance of maximizing savings, consider signing up for and regularly browsing multiple cashback sites in Australia.
Will you retrain your shopping brain to go through cashback sites this silly season?
FAQ: Cashback sites Australia
Can you get cashback in Australia?
Absolutely, Australian-based shoppers have excellent access to cashback deals with countless retailers. In fact, regularly getting cashback on your online shopping can be a frugal way to save stacks of money.
How does cashback work in Australia?
Rather than going straight to the online retail store, cashback sites have links that take you there. Once you make a purchase through that link the retailer pays a commission to the cashback site, of which a percentage is passed on to you.
Which is the best site for cashback?
There are two main cashback sites in Australia, Cashrewards and Shopback. Both partner with an extensive range of retailers including travel companies, supermarkets and liquor stores, tech and fashion brands.
While you're here: Subscribe to our newsletter for the latest tips, deals and news. It only takes a few seconds and we respect your privacy: